Bill offers the very best in antique advertising,
Vintage Advertising items, toys, banks and other fine collectibles.
He runs catalogued auctions and offers high grade antique advertising items for sale on his site. www.morfauction.com

The Antique Advertising Association of America is America's #1 club for collectors of all Popular and Antique Advertising for more than 20 years.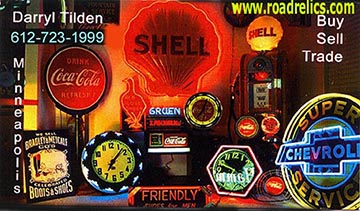 Roadrelics Buys and Sells Vintage Old advertising signs.

Old Gas is a great forum for oil/gas collectors and hobbyists
Beer Cans & Brewery Advertising Bought & Sold at Breweriana.com
Collectics Virtual Consignment Shops

Ma Collections – Paris
National Signs of the Time Museum